Meet Corgi
Originally bred to herd cattle, sheep, and horses, the Pembroke Welsh Corgi is an active and intelligent dog breed. Corgi is the family soul.
Puppies for Adopting
The puppies are 3 month old. Corgis are generally good with children and well-mannered in the home. Corgi is usually an exceptionally obedient dog.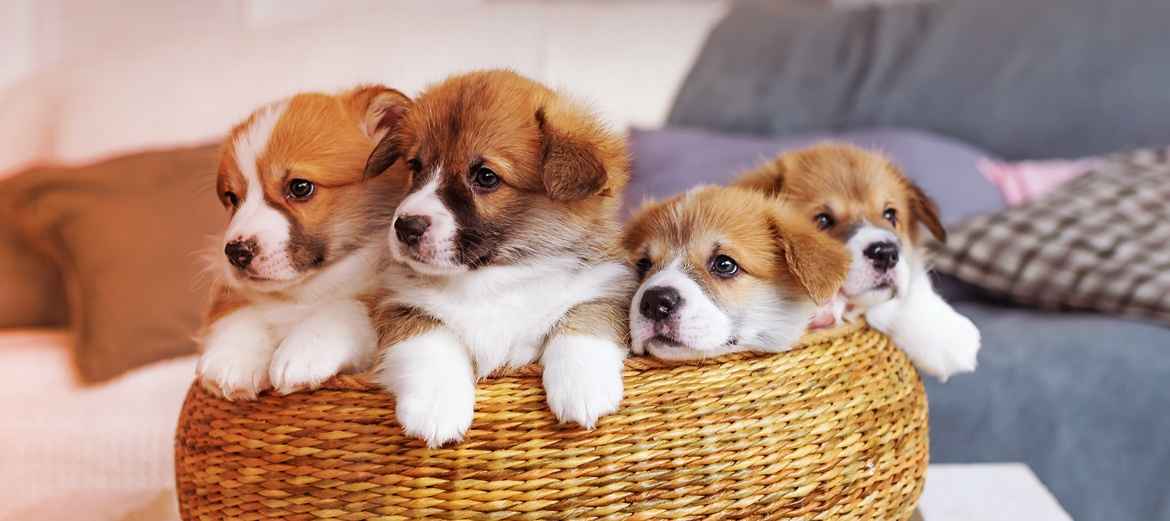 Races
& Awards
Agility is an exciting, fast paced and fun sport for us and our dogs. Agility is a set course of obstacles that your dog must navigate properly in order and within time. Obstacles include jumps, tunnels, weave poles teeters and a-frame to name a few. Visit next Competitions and be proud of our Corgis.
Adopters Are Saying
My family would not be complete without the 3 little pups that live with us now. Funny, adorable and well-trained corgi is a perfect addition!
These are the most cute, kind and loving puppies in the world! Love the breed and love my babies very much! Thank you so much for your wonderful job!
Being an owner of such a wonderful puppy is an extremely responsible thing! Thank you for all your help and professional assistance with our pet.
Food. Love.
Trainings
High energy combined with lots of smarts lends itself to disaster when the dog is not properly cared for. It's imperative that Corgis receive appropriate amounts of exercise, special food, bath, care and brain activities. Be caring and responsible.
Follow Us on Instagram @welshcorgi
This error message is only visible to WordPress admins